CHARTERED TRANSPORT TO MARIA ISLAND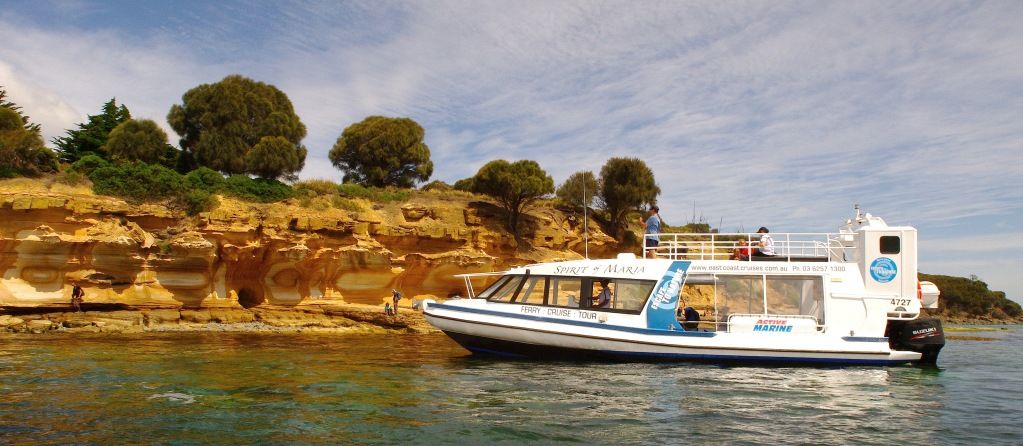 CAL 03 62 571300 to book your seats
During Summer 2014/2015, ferry transport on Spirit of Maria will only be available for private charter to Maria Island. M.V Spirit of Maria is a fast and comfortable touring vessel capable of transporting 30 passengers to Maria Island in only 30 minutes.
M.V Spirit of Maria is a great option for SCHOOL GROUPS, FAMILY GROUPS, WALKING CLUBS etc. You have the flexibility of booking our vessel at anytime that will suit you between 9am and 5pm.

Please call our office to enquire about our competetive rates for private chartering the Spirit of Maria (day rates apply).
You can also email your booking request to: This e-mail address is being protected from spambots. You need JavaScript enabled to view it
Oversized Luggage



Large items such as Bikes, Kayaks or ANY ITEM OVER 25kg will be classified as OVERSIZED LUGGAGE and subject to a $10 charge. All OVERSIZED LUGGAGE must be declared upon booking. Undeclared items MAY be refused transport on the day of travel.
Infant Charges
Under the new National maritime legislation, infants between the age of 0-1yo, do not have to be declared as passengers onboard surveyed vessels. As such, we do not charge for infants under the age of 1yo. We do ask however, that you declare you infants to us at the time of booking.
Terms and Conditions
East Coast Cruises reserves the right to cancel departures at anytime and will refund the full amount of any monies paid by the customer. Bookings must be confirmed by the customer with full payment before the commencement of the cruise or ferry. Cancellations by the customer must be made 24 hours prior to the cruise or ferry departure to avoid cancellation fees. Cancellations by the customer within 24 hours of the tour departure will attract a cancellation fee of fifty percent. Customers who cancel on the day of their cruise or tour booking or who fail to attend will be charged the full amount and not be entitled to a refund. Prices may be subject to change at anytime.